«Jede körperliche Krankheit hat ihren Ursprung in unseren Gefühlen». Ian White
Die Kraft der Australischen Buschblütenessenzen ist als Schwingungsmittel zur Behandlung von Traumas und Verhaltensproblemen bei Tieren sehr hilfreich. 
Einige Anwendungsgebiete:
Angst
Trauma
Aggression
Stress
Energielosigkeit
Depression/Trauer
Neue Wohnung / Umzug
Ablauf: um die passende Essenzenmischung für Ihr Tier zu bestimmen brauche ich eine kurze Beschreibung des Problemverhaltens bzw. wofür Sie die Essenzen benötigen, ein Foto und den Namen des Tieres.
Individuelle Buschblütenmischung: Fläschchen à 30 ml, Fr. 40.- exkl. Porto.  (Wiederholung gleiche Essenz: Fr 20.- exkl. Porto)
Essenzenmischungen: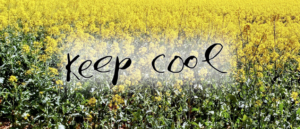 Für ängstliche, schüchterne, vorsichtige und unsichere Tiere. Die Essenz gibt mehr Mut, Sicherheit, Schutz, Kraft, Selbstvertrauen, tiefes inneres Vertrauen, emotionales Gleichgewicht, erdet, beruhigt und zentriert. Sie ist eine wunderbare Unterstützung für Tiere, die generell ängstlich sind.
Enthalten sind folgende Essenzen: Australische Buschblüten: Waratah, Dog Rose, Dog Rose of the Wild Forces, Grey Spider Flower, Südafrikanische Essenzen: Coral Tree,  Alaska Essenz: Bog Rosemary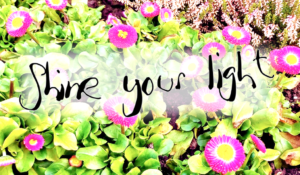 Tiere, denen es an Selbstvertrauen, Selbstliebe und Selbstannahme fehlt. Die sich leicht verunsichern lassen, sich nicht viel zutrauen, zögerlich, verschlossen, freudlos und zurückhaltend sind. Die Essenz stärkt den eigenen Wert, zentriert, gibt mehr Selbstvertrauen, persönliche Ausstrahlung und Freude am Dasein, hilft beim Erkennen der einzigartigen Schönheit, stärkt die Selbstannahme.
Enthalten sind folgende Essenzen: Australische Buschblüten: Five Corners, Boab, Dog Rose, Alaska Essenzen: Lace Flower, Columbine, Alpine Azalea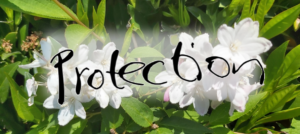 Für sehr sensible Tiere, die sich leicht von der Schwingung ihrer Besitzer oder der Umgebung herunterziehen lassen, hypersensibel gegenüber äusseren Einflüssen sind und Mühe haben, sich abzugrenzen. Die Essenz stärkt, schützt die Aura und befreit von negativen Energien. Sie hilft trotz Nähe zu anderen Lebewesen, die Reinheit des eigenen Energiefeldes zu bewahren. Sie gibt Schutz, stärkt das innere Licht und baut neue energetische Grenzlinien auf.
Enthalten sind folgende Essenzen: Australische Buschblüten: Angelsword, Fringed Violet, Südafrikanische Essenzen: Bluebell, Alaska Essenzen: Yarrow, White Violet, One-Sided Wintergreen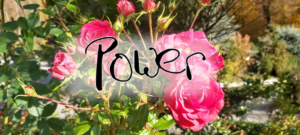 Für müde, niedergeschlagene, erschöpfte, ausgelaugte oder geschwächte Tiere mit niedrigem Energieniveau. Die Essenz gibt Kraft, Stärke, Vitalität, Energie, Schubkraft, Lebensfreude, Ausdauer, hebt das energetische Niveau an.
Enthalten sind folgende Essenzen: Australische Buschblüten: Macrocarpa, Old Man Banksia, Banksia Robur, Crowea, Wild Potato Bush, Alaska Essenz: Fireweed
Die Essenzenmischungen sind vier Wochen im Kühlschrank haltbar. (enthalten keinen Alkohol).
Preis: Fläschchen à 30 ml Fr. 25.- inkl. Porto
Hinweis: Die Anwendung der Essenzen dient der energetischen Harmonisierung und ersetzt keine Medikamente und keinen Tierarzt. Es werden keine Heilversprechen abgegeben.